2014 is almost over, and I've slowed down a bit as the year winds down. I guess we all need to take a bit of a break now and then, and mine came in with some physical issues that wore me out for a few weeks. Now, I wonder if my body was preparing for the emotional hit I received just two days ago when I found out my mother has inoperable late-stage pancreatic cancer. Prayer gives me amazing comfort, and I can't imagine walking through a time like this without the grace of God and the strength of praying friends. When we're out of control, there's so much comfort in knowing that God is on His throne and that He cares.
With planning and upcoming travel, I don't know how often I'll be posting, but I promise I won't forget about the blog or about my precious and valued readers. Thank you for every day, and every lesson, you have walked (and will walk) with me in this wisp of life here on earth. Now, here's a 2014 review prepared for me by WordPress…
~~~~~~~~~~~~~~~~~~~~~~~~~~~~~~~~~~~~~~~~~~~~
The WordPress.com stats helper monkeys prepared a 2014 annual report for this blog.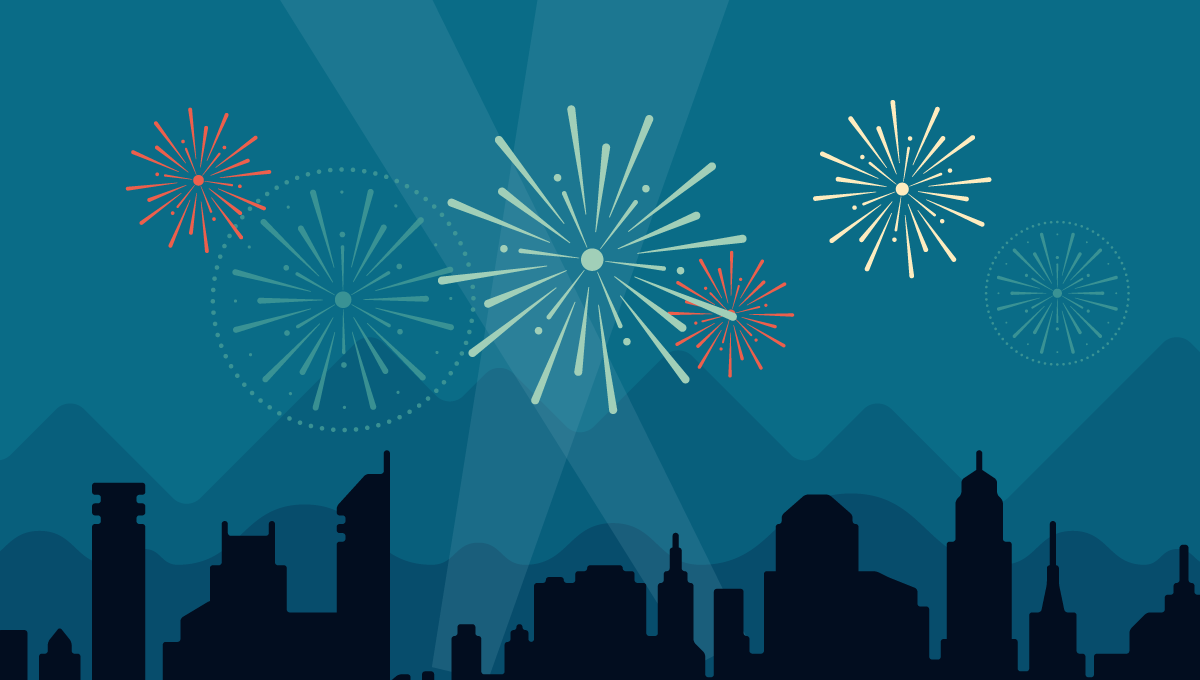 Here's an excerpt:
A San Francisco cable car holds 60 people. This blog was viewed about 1,900 times in 2014. If it were a cable car, it would take about 32 trips to carry that many people.
Click here to see the complete report.
God is God and we are not. That's step one. Psalm 46:10, as in the above image, reminds us from The Amplified Bible…
Let be and be still, and know (recognize and understand) that I am God. I will be exalted among the nations! I will be exalted in the earth!
I know He knows me far better than I can ever know Him this side of Heaven, and yet I have a desire to know Him more deeply every day. He is more than just an idea to me, and He's more than just what I read in Scripture. It's difficult for me to express the depth of my heart for Yahveh Almighty. I guess it's a little like trying to tell you about the love I have for my husband. I mean, I can try, but no matter what I say, I can't convince you to love him the same way I do. I hope that, if you are in love with someone, there's nothing I can say that would make you feel more love for my mate than for your own. And, if you are in love with God, I hope there's nothing that anyone can present that would make you love anything more than Him.
I think, above all else that God is looking for in us, it is a sincere heart. If we sincerely love Him, we will automatically be faithful to Him. If we are faithful to Him, we will automatically want to please Him and do what He desires by obeying His commands. It won't be about trying to be perfect for the sake of some kind of reward. It will be about trying to be as close to perfect as we can get simply because we don't want to hurt the One we love.
There are many who try to tell us who God is, or what God is, or what God wants from us, but can they really tell us those things? Each of us is different. God is able to become exactly what each of us needs, so if I tell you the attributes He has revealed to draw my heart to Him, it may mean nothing to you. If I battle fear, and God comes in showing Himself to me as the victor over my fears, that will mean everything to me. But, it will mean nothing to confident people who need to know God as a source of gentleness and compassion because their confidence has been built on hardening themselves against pain.
I've talked before about the group of young church girls whose behaviors were lacking in godliness. A deacon of the church tried to correct the bad behaviors. They answered him a bit indignantly with the oft-repeated line, "God knows our hearts." In essence, they told the deacon to mind his own business because if God knew their hearts, nothing else mattered. However, the deacon was undaunted and asked them a question that I hope has come back to them as often as it has come to me. He answered their prideful attitude with, "Yes, but do you know God's heart."
In Romans 11:33 (in the Holman Christian Standard Bible) we read…
Oh, the depth of the riches
both of the wisdom and the knowledge of God!
How unsearchable His judgments
and untraceable His ways!
That's not an excuse to say He is too hard to get to know. It's an invitation to get to know Him in a more personal way. His word promises us that if we seek and search for Him with our whole hearts, we will find Him. We can't judge by what someone else says God is (or isn't) to them. We can't base Him on written word alone because we need the guidance of His Holy Spirit for understanding. If we want to know our Creator, we must shut out all the other voices and words and seek Him for ourselves.
The people of the community of Israel saw God from a distance, and they saw smoke and fire. The priests saw Him from a closer place, and they saw feet that stood on a sea of glass. Moses went into the holiest place, and up on the mountain, and he saw the face of a Friend. Do you know your Creator as your Friend? If so, leave a comment. If not, keep on seeking and push into the holy place beyond the veil of your flesh. When you meet Him there, you'll find a friend–and you'll never want to leave Him.
"And here's the picture of my firstborn son, Israel…," might be a statement God would make if He was showing off His family album. But there would be some differences. The image above talks of the treasure of sweet memories, but Our Creator doesn't only remember the sweet things. Like a bruise gives away that we've been injured even after the event, the bruises on the spirits of God's people let Him know that His children need some defense against the bullies in their lives. Israel had plenty of bullies, and God saw every one of them and made plans to deal with them.
In today's reading from Exodus 4:18 through the end of the chapter at Exodus 4:31, Moses the chosen deliverer is still being prepared. He requests to leave his father-in-law, Jethro, to go to his kinsmen in Egypt and let them know what God has shown him. God also told him that those who sought to kill him for killing the Egyptian are all dead, so he is safe to return. Jethro approves, so Moses gets his family together and heads out in obedience to God.
As God describes the future to Moses, He tells him to perform every wonder that was shown to him before Pharaoh. And then He tells Moses that Pharaoh is stubborn and will say the people can go but will change his mind. It also says that God will harden Pharaoh's heart, but I believe it is because God already knows the stubbornness in Pharaoh and knows that any softness would be temporary at best. Still, God tells Moses to be completely honest with Pharaoh about his future, right down to telling him that because Israel is God's firstborn and Pharaoh has been a bully, that God will kill Pharaoh's firstborn if he does not allow Israel to go and worship God.
Now, Moses knows God's ability and how serious He is, and yet because his wife, Zipporah, is unhappy with the idea of circumcision, Moses gives in to her. This reading talks of God seeking to kill Moses because of it. The Amplified Bible says God used a would-be-fatal illness, and it is because of seeing how sick her husband is that Zipporah finally submits and circumcises her son. But she's pretty angry about it and throws the foreskin at Moses' feet as she calls him "a husband of blood." But the obedience was enough to turn Moses' health around, and it certainly confirmed to Moses just how serious God was so he could convey that to Pharaoh.
The last paragraph talks of God sending Aaron to Moses before they go to talk to the elders of Israel. It's hard for me to tell if that's why Aaron was coming along the first time, or if this is another time. Either way, the elders believed what the men had to say, and when it sunk in to them that Yahveh, Their Creator, was paying attention to their struggles, they felt God's love and they bowed down and worshiped Him.
I wish I could capture in an album or book all the times God has brought to my memory the times He has shown me how He was paying personal attention to me. There would be many; some simple and some pretty grand. My sister remembers a special sunset where she knew God brought her attention to it to remind her that He was there for her. I asked God once to remind my husband that He was listening to him in big and little ways, and the day I asked that, we went to a service at a Messianic Jewish temple. I was asked to light the candles for the service because the person who was to do it that day was unable to make it. As I was lighting them, God reminded my husband that as a young man he had prayed for a wife that would light candles in the temple. I understand why the elders bowed down and worshiped when they learned that God was still with them. Feel free to share your own experiences of meeting God personally.
Search This Blog

Stuff My Readers Like

Follow me on Twitter

My Tweets

Just Some of the Many Blogs I Follow

Blog Stats
Read by Category

Archives

Recent Posts from Crystal Creates: KaleidoWriter: A woman who loves kaleidoscopes and writing.

Find Posts by Date

April 2018
S
M
T
W
T
F
S
« Nov
1
2
3
4
5
6
7
8
9
10
11
12
13
14
15
16
17
18
19
20
21
22
23
24
25
26
27
28
29
30

My Current "To Read" List on Goodreads

Add this blog to your RSS reader.

My Latest Flickr Photos