2014 is almost over, and I've slowed down a bit as the year winds down. I guess we all need to take a bit of a break now and then, and mine came in with some physical issues that wore me out for a few weeks. Now, I wonder if my body was preparing for the emotional hit I received just two days ago when I found out my mother has inoperable late-stage pancreatic cancer. Prayer gives me amazing comfort, and I can't imagine walking through a time like this without the grace of God and the strength of praying friends. When we're out of control, there's so much comfort in knowing that God is on His throne and that He cares.
With planning and upcoming travel, I don't know how often I'll be posting, but I promise I won't forget about the blog or about my precious and valued readers. Thank you for every day, and every lesson, you have walked (and will walk) with me in this wisp of life here on earth. Now, here's a 2014 review prepared for me by WordPress…
~~~~~~~~~~~~~~~~~~~~~~~~~~~~~~~~~~~~~~~~~~~~
The WordPress.com stats helper monkeys prepared a 2014 annual report for this blog.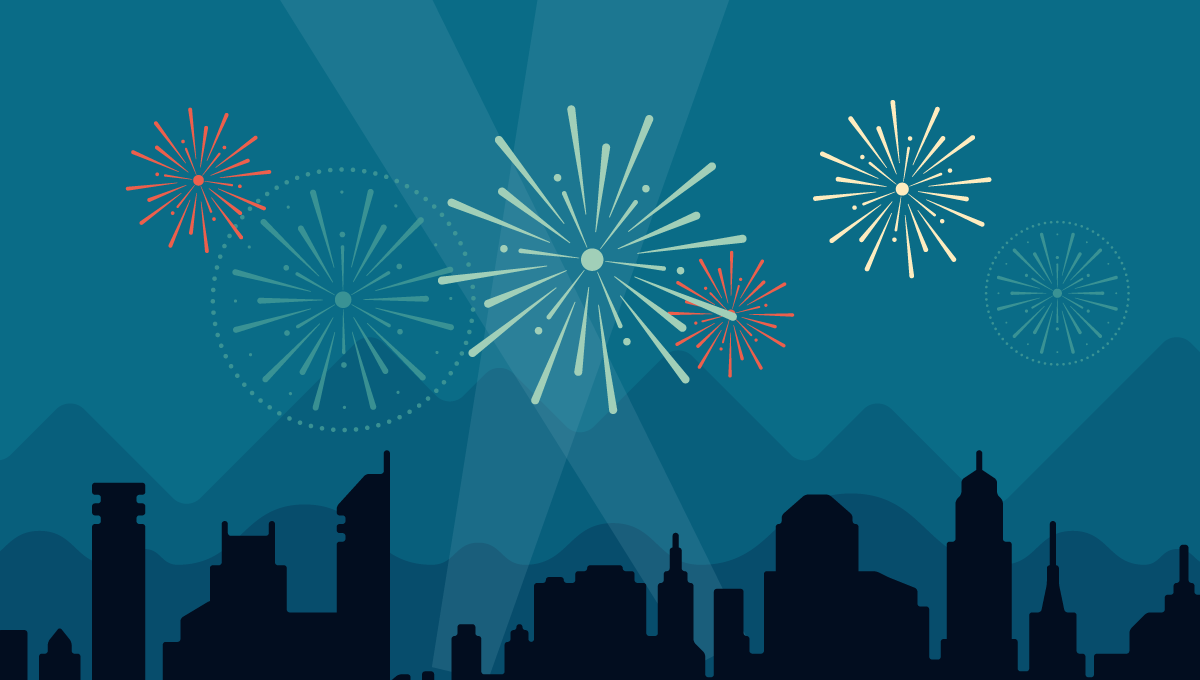 Here's an excerpt:
A San Francisco cable car holds 60 people. This blog was viewed about 1,900 times in 2014. If it were a cable car, it would take about 32 trips to carry that many people.
I've made a strong effort with this blog since August of 2013. I think I've been trying to make up for the years I had it and barely wrote. But I need to make a change. There have been times where I have spent so long trying to come up with just the right topic, that I couldn't post in a timely manner. If I want a good picture to go with it, that takes even more time.
Am I quitting? No way. I will still make an effort to get something posted every day, but it's going to become more "slice of life" stuff with some good lessons mixed in as I learn them from a variety of sources. Maybe I'll throw in a haiku or other type of poem now and then. Sometimes, I'll post my photography or creative images. I just don't want people surprised if all of a sudden there's not deep Bible study on every single post.
Tonight and last night, I've been thinking about time and my use of it, hence the clock face above which is a blend of my creativity and a representation of time itself. I'm thinking about the efforts I put into the minutes and hours of my day. For example, I actually started this post early enough tonight to get done before midnight, but some unexpected issues came up that made it impossible to post as planned. I guess God is reminding me that time is in HIS hands and not my own. (By the way, if you click the image, it will take you to my Christmas shop at CafePress. It's mostly coffee cups, but I do have this clock face on an actual clock there.)
Anyway, as my title says, I want the efforts I make in this life to be effective. What does it mean to be effective? To me it will mean that the things I do have some type of lasting value. I am bombarded by things I want to do, things I need to do, and things I should do. I have to prioritize them based on those that have the greatest value now and later. I want to watch the nice G-Rated Christmas movies by Hallmark while they're in season. Some of them have life lessons that inspire me long after their viewing. Also, I need to send Hanukkah and Christmas cards. I take longer because I like to write personal notes in them to let people know they are more than just names on a list. And, I should get out and do some shopping before it's too late.
Here's some more. Want: I want to either call or Facebook message all the family and friends that have current events going on in their lives. Maybe they're having birthdays, maybe anniversaries, maybe fighting illnesses, maybe suffering loss, or maybe they've just released new writing I want to read. Need: I need to plan for our upcoming Christmas dinner for our writer's group. That includes making updates on our website and contacting everyone on the e-mail list. Should: These are the things on my want list, like reading the works of writer friends, but with a bit more oomph and importance.
What about you? Do you struggle with all the stuff you want to do with your gift of creativity and all the stuff you need to do to keep life up and running? I want to make more products for my Zazzle store, not because I make much there, but because I'm energized by being creative. I need to watch the lessons I've purchased on using my Scrivener software, so my purchase is valuable and so I can share information with others in my writer's group. Helping others energizes me too.
Under both creativity and helpfulness, it has been requested that I compile my posts on Torah reading for those who want to read it in print all in one place. I want to do it, but it will be some work because of things like Bible version permissions. I'll have to change some of what I wrote to go with the King James' Version of the Bible or get permission to use the full text from the Complete Jewish Bible. If you've been reading my blog long enough, do you think I should do a book on those posts? If so, would you read it? Should I seek permissions to keep the text from the CJB? Please comment below just to help me hone my "to do" list and get the important and effective efforts pushed closer to the top. Thanks.
Okay, so I'm about to take a plunge and take advantage of the current sale at Pro-Blogger where I can actually learn about this blogging and SEO stuff instead of just doing it by the seat of my pants. I plan to start with the "31 Days to Build a Better Blog" ebook, and I plan to share the basics of what I learn here (without infringing copyright, of course). To make things easier, I'll link to the Pro-Blogger site from here in case anyone else thinks this can help you too.
What I've done to this point is start multiple blog sites, Facebook pages, and other sharing points around the Internet. I have three blogs right here at Crystal Writes (the main blog, the import of my old Yahoo 360 blog, and an image blog I haven't used yet); the blog I started for my Morning Writer project that found its stagnation in a neck injury and two surgeries; and then the page I set up at Shoutlife (http://www.shoutlife.com/crystalwriter), a social networking site specifically for Christians. My main website, largely static but with an important message, is http://www.41soul.com. And then I've got some articles on my Scribd page at http://www.scribd.com/crystalwriter. Of course, I have my Twitter feed, and I have my photo blog at Flickr. Flickr is the one I've kept up the most because I love to share the colorful kaleidoscopes and tessellations that I create.
Everything I listed above is important to me, but I also have some extra stuff I've done with a hope that I can share the vast prism of facets that describe all of my interests. I have a page on Facebook dedicated to my poem, The Lord is My Editor. I have another undeveloped image page on Facebook. And I have my main site on Facebook at http://www.facebook.com/crystalwriter where I spend most of my interactive time. Beyond that, I have groups on both Yahoo and Facebook, custom product pages at Zazzle and Cafepress, and a page on Linked In. Oh, and then there is my very first home page on AngelFire, created when I was still using Web TV. Actually, there are two on Angel Fire since I had a newsletter/group called "God's Kitchen Sink" and had created a page to archive the old articles.
I am also the webmaster and Facebook pagemaster for our local Christian writer's group, Louisville Christian Writers, and I do what I can to help other writers in their quests to be published as well as in helping them to learn how to tackle all the technical aspects of having a cyber presence without overwhelming them with technical jargon. This is in addition to being the president of the group and often the newsletter editor if we put one out.
Oh yeah, and then to add some variety to my life (LOL), I decided to start writing for Squidoo. And I should probably consider going back to my Epinions page to share product reviews again since I regularly read reviews to know what I want to purchase. Wait… if I add what I do with reviews, then I must consider my reviews on Amazon and Goodreads as well. And what about my videos at YouTube and Viddler? Yikes, and I wonder why my time seems so limited and why I can't seem to catch up on stuff. How did I ever play Facebook games before I realized what a terrible time-grabber they had become?
So, I presented all of the above to reach out for opinions and help in finding my focus. I love all of these worlds I've built online, and they don't even cover all the dreams I have for my future–like my design for my own card company and the idea I have for a very unique drop-shipping company. Of course, I want to put together a presentation for helping Christian writers find their place in web land as well, and I already have an outline done on that one along with interest from a web producer who might back the publication. And I can't forget about my novels. I'll do a post on their synopses later and gather opinions, but most of them are very rough draft stories put together from former years of doing NaNoWriMo (National Novel Writers Month) contests.
Needless to say, when I add all of these together, mix them with daily living and throw in a strong dose of reading (from Bible reading, to blogs I follow, to lots of books by friends, in addition to thousands of e-mails plus articles I find linked from Twitter & Pinterest), I'm swamped. And then there's time to take and edit photos, plan for a home sale and moving, and keep in touch with out-of-town family. I'm supposed to be learning how to submit my writing, but just getting stuff written in all these areas is overwhelming, ya know? And then all these people want me to join, follow, or recommend them on Klout and other social influence tools, and I'm thinking how I just can't figure out how to add one more tool, app, blog, etc., to my plans. But, do I need to put all this stuff into Klout to verify my own level of influence? Or, do I need to just keep with the message of my main page and live every moment as if it could be "for one soul"?
I look forward to your comments, but I'm going to also do my best to follow the instructions from the new e-book and see if I can get this blog regularly active. If you want to see what the book has to say for yourself, you can consider purchasing it from Pro-Blogger through E-Junkie by clicking here. If you buy a copy for yourself and you find any tools that work quickly and without having to read many pages, please share the tips and tricks with me to save me a little bit of time. 🙂 Thanks!
Search This Blog

Stuff My Readers Like

Follow me on Twitter

My Tweets

Read by Category

My Latest Flickr Photos

Find Posts by Date

April 2017
S
M
T
W
T
F
S
« Nov
1
2
3
4
5
6
7
8
9
10
11
12
13
14
15
16
17
18
19
20
21
22
23
24
25
26
27
28
29
30

My Latest Pinterest Pins

Archives

My Current "To Read" List on Goodreads

Others' Posts I've Liked

Just Some of the Many Blogs I Follow

Add this blog to your RSS reader.

Recent Posts from Crystal Creates: KaleidoWriter: A woman who loves kaleidoscopes and writing.

Blog Stats